Inside the Old Testament there are many clues about how our light bodies are structured. If we read the description for the blue print of the temple of Solomon, we will notice that God designed it to be built in the shape of a man: two legs (Boaz and Yachin), two arms, five fingers in every hand, and the Dvir (the holy of holies) which is located in the area of the chest. God wanted to remind us that we are the temple, inside which His light shines.
This site, www.templesecrets.info shows amazing graphics of the temple, and it shows how the temple of Solomon was created in the shape of the human body. I recommend that you go to this site and have a look for your selves, before you continue on reading.
Since Solomon's Temple was built in the shape of a human body, it means that each one of us contains inside him or her self a Divine, a Holy place, where we can commute with our inner God. The word Dvir (דביר) itself is from the root DVR (דבר), which means "to speak". The word Dvir also contains the Hebrew letter Yod (י), which is often used as a short form of the word signifying God in Hebrew, Jehovah (יהוה). Together they mean "to speak with God" (דבר י).
In my opinion, the pictures on the site are not entirely correct. The Dvir is located in our chest area and not in our heads, as the site suggests. That is why I made a new version of the Temple Man, which shows where the Holy of Holies is really located. Notice the smile you will also have, once you have entered the Dvir of your own body… : )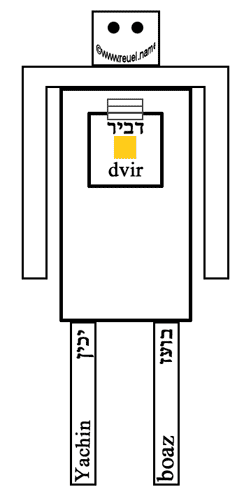 According to the Old Testament, Solomon's Temple had a Menorah inside of it. The Menorah is supposed to be a candle holder for seven candles. If we'll examine the structure of the Menorah closely, we will see that it is in fact a representation of our chakra system, which also shows the balancing principle behind it.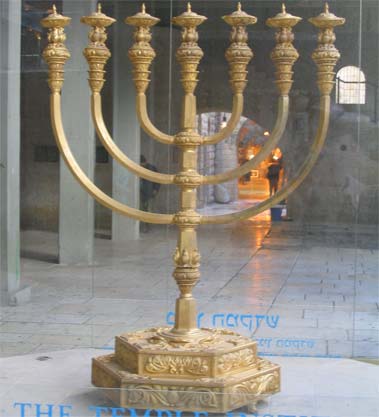 It's a bit hard to see it at first, but once we turn the Menorah 90 degrees to the left, everything becomes much clearer.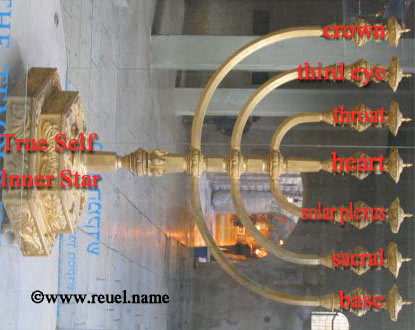 Continue reading Crossing the inner Sea and becoming Endless →