The Merkaba is an artificial geometric body that we can activate when we want to. This body is in the shape of a galaxy and its size is depended on our perception. If we can perceive/feel the whole universe, then we can enlarge our Merkaba so that it will contain the whole universe.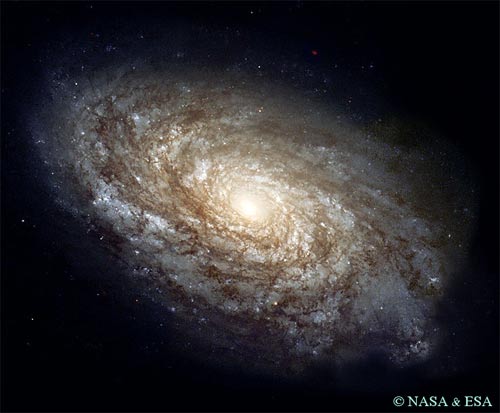 The Merkaba actually represents the way we perceive ourselves and the universe. This is how our perception limits the Merkaba: If we believe that we are multi dimensional beings, unhindered by time or space, then that is what will be and that is what our Markaba will be.
Since we are creators, and we can create what we want into our lives – The Merkaba will be a projection of our beliefs about our creation powers.
We can program the Merkaba using our logic, and then our Merkaba will be limited by our logic: If we will believe something is logical then the Merkaba will be able to do it.
If we believe that it isn't logical – then our Merkaba will not be able to do it either.
This is why it's better to program the Merkaba intuitively, using our feminine creative side. This way we avoid using our logical male side, and our Merkaba will be able to do anything, unhindered by time or space. The Merkaba will become an instrument, through which we can create the lives we want for our selves.
There are many ways to program our Merkaba. We can use letters, symbols, visions, and other expressions of the language of light, which is the real source of all the languages in the world. All these ways of programming are tied to our logical male side of the brain, and I don't recommend using them unless you know really well what the symbols and the energies behind them mean. (The same thing goes to the Reiki healing method – if you use the reiki symbols, then you limit yourself into healing while using the logical male brain. It's better to just connect to the Original Creator and to give it permission to channel through you all the energies the patient needs, without connecting the energy to a certain symbol.)
Continue reading Activating and programming your Merkaba light body →